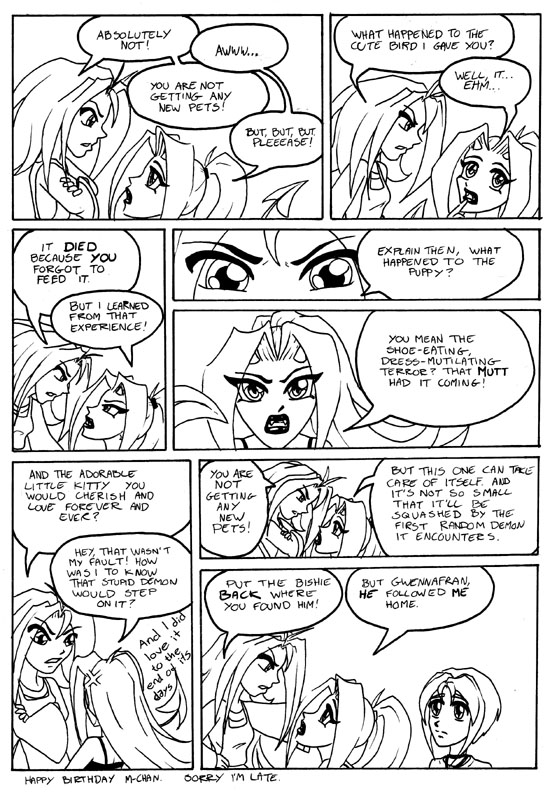 Like said, happy birthday. The bishounen is Lukas from M-chans comic Tales Untold. He and Stereotype Devil seems to have this thing going on...
The material on this page is copyrighted © Rikke "Gwennafran" Lindskov Loft.
Please don't use or redistribute the material on this site without the artist's express written permission.