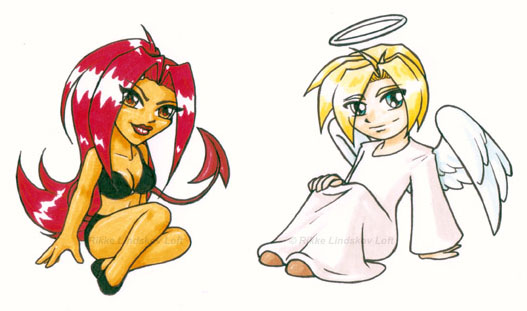 Stereotype Devil and Angel is a webcomic that ran irregularly from 2000 to 2009.
The pages can still be read on this page.
The artist's new comics can be found here
.
---
Latest Update: 01-07 2012
---


01-07 2012: Stereotype Devil and Angel has been moved to a new host and gotten a new address: www.gwennafran.com/stda - The site should still work on the old host and address.
A few changes has been made to fix some code, broken links has been corrected or removed and little things has generally brought up to date to fit with the new host.

Old News Archive
---
The material on this page is copyrighted © Rikke "Gwennafran" Lindskov Loft.
Please don't use or redistribute the material on this site without the artist's express written permission.